COVID Lockdown Trading
Open Phone Orders Only Mon-Fri: 9.30am-4.30, Sat:9.30-2pm, Closed Sat long weekends
Contactless Delivery to St Mary's neighbourhood. Postal Delivery Elsewhere
Collect from shop by Appointment Only! 9.30-12noon Tues, Thur, Sat (Wear Mask, CheckIn and sanitise)
Telephone: (02)967-341-81
Selected Fabric, Haberdashery & Craft Supplies. While Stocks Last.
Knitting & Crochet
Fiddlesticks Knitting Yarn by Texyarns now available from Lee Nova Craft.
Lee Nova Craft now carries 4 and 8 ply Texyarns Fiddlesticks Knitting Yarn in a large variety of colours.
Fiddlesticks Knitting Yarn works well for Crochet and Knitting and 4 Ply Balls come in 27 Colours and 8 Ply is available in 66 Colours. Lee Nova Craft is the only Local Supplier.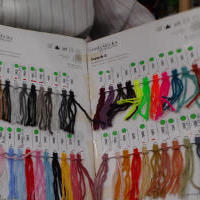 Fiddlesticks 8 Ply 66 Colours Price:$4.50/100gms Click to Enlarge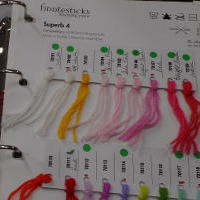 Fiddlesticks 4 Ply 27 Colours Price:$4.50/100gms Click to Enlarge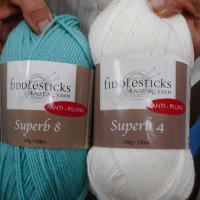 Fiddlesticks 4 Ply 27 Colours Price:$4.50/100gms Click to Enlarge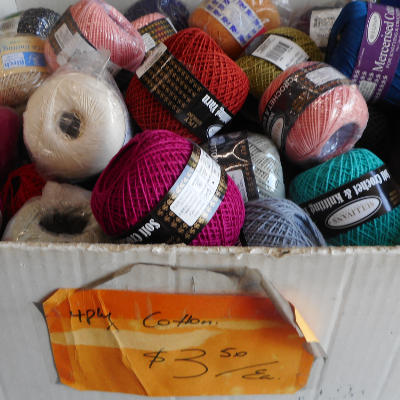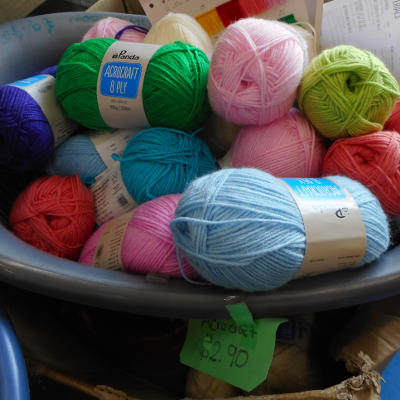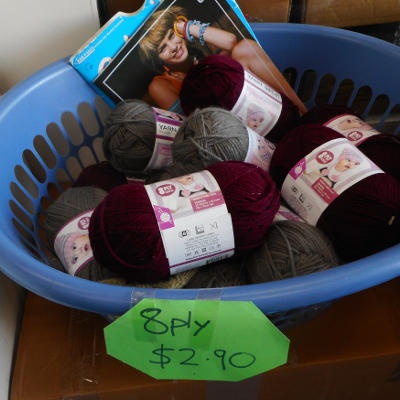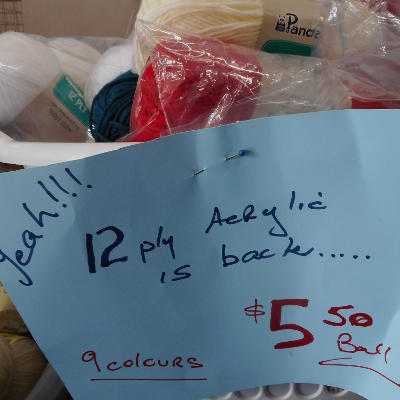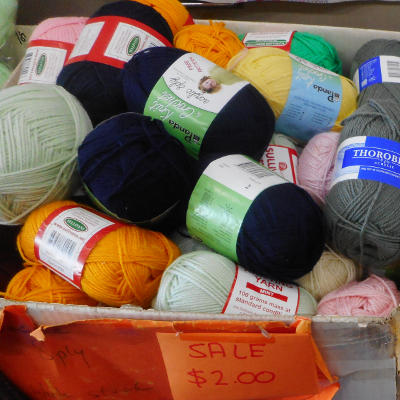 Wide Range of Wool and Synthetic Yarns
Lee Nova Craft stocks a wide range of contemporary, traditional, discontinued and unusual haberdashery, including discontinued DMC Cebelia, Threads, Books, Cross Stitch, Long Stitch, Cottons, Wool, accessories, tools, needles, scissors, hooks, braiding, ribbons, sequins, elastic, frames, wadding, buttons, lace and patterns to meet your craft, sewing, knitting, crochet, sewing and other project needs.
Come in and browse, Telephone (02-96734181) and Online enquiries welcome.
Knitting Yarns and Wool (100% Wool, Alpaca and Synthetic Blends)
Textured Yarns
Knitting Patterns
Knitting Needles and Accessories
Cottons, Threads and Yarns suitable for Crochet and Knitting
Tassles, Beads and Buttons
Crochet Hooks and Accessories
Fine Cotton Yarn for doilies, table cloths and runners
Knitting Laces and Ribbon Roses to make decorative coathangers
Eyes, buttons and lace to trim your project
Lee Nova craft carries a range of Wool and Synthetic Yarns to meet your needs for crocheting and knitting jumpers, sweaters, vests, dresses, mittens, gloves, fingerless mittens, vests, cardigans, scarves, beanies, baby blankets, booties and bonnets.
While Stocks Last Upto 20% off Knitting in May June July
2Ply, 3Ply and 4 Ply 100% Pure Wool (50g Ball)reg-salePrice: $6.50
3Ply and 4Ply Big Baby (100g Ball)reg-salePrice: $7.20
8 Ply Woolcraft (100% Wool 50g Ball)reg-salePrice: $3.30
Panda Astraka (100g)reg-salePrice: $3.50
8 Ply Country Cleck Heaton (Country 8 ply is 100% Australian wool, 50g)reg-salePrice: $5.30
8 Ply Magnum (100g)reg-salePrice: $4.75
8 Ply AcrCraft reg-salePrice: $3.30
10 Ply Country Aran (100% Wool 50g Balls)reg-salePrice: $6.60
12 Ply Patons Jet (100% Wool 50g Balls)reg-salePrice $8.60
14 Ply Inca (Wool/Alpaca/Blend 100g Balls)reg-salePrice $8.25
14 Ply Country Wide (100% Wool 50g Balls)reg-salePrice $8.25
Panda Feltable Wool 50g (Discontinued Line)Price: $3.30