COVID Lockdown Trading
Open Phone Orders Only Mon-Fri: 9.30am-4.30, Sat:9.30-2pm, Closed Sat long weekends
Contactless Delivery to St Mary's neighbourhood. Postal Delivery Elsewhere
Collect from shop by Appointment Only! 9.30-12noon Tues, Thur, Sat (Wear Mask, CheckIn and sanitise)
Telephone: (02)967-341-81
Selected Fabric, Haberdashery & Craft Supplies. While Stocks Last.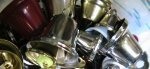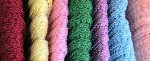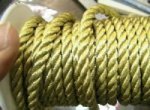 Add a Crafty touch to the Festive Season or any Celebration

larger image
Code:
Small Cherries
Width:
145cm
Price:
$16.50

larger image
Code:
Stars
Price:
$15.40

larger image
Code:
Stars
Price:
15.40

larger image
Code:
LC0357 Price: $19.55

larger image
Code:
LC0357 Price: $19.55

larger image
Code:
LC0362_2 Price: $17.60

larger image
Code:
Ponsetia-2 Width:140cm Price: $12.40
Lee Nova craft carries a selection of elegant festive fabrics and trimmings to add a special touch to Christmas gatherings.
Christmas Cotton prints
Unusual Sheer, Oppulent, Sparkling, Dazzling Fabrics
Elegant Bells
craft supplies and haberdashery to make special gifts or add a special touch to your home over the Festive Season.
Counted Cross Stich Christmas Tree Ornaments
Yulefest - Christmas in July
Yule or Yule-tide is a winter festival that was initially celebrated by the historical Germanic peoples as a pagan religious festival, though it was later absorbed into, and equated with, the Christian festival of Christmas. The festival was originally celebrated from late December to early January on a date determined by the lunar Germanic calendar. - Wikipedia
In the Southern Hemisphere and Australia, Christmas falls in high summer and is associated with the beach, searing heat and bushfires. It is just too hot to embrace the traditions of a Northern Hemisphere White Christmas.
...three decades ago at Katoomba's glorious Mountains Heritage hotel. Proprietor Gary Crockett was chatting to a group of Irish guests one cold July day. One of them remarked on the irony, for them, of winter weather in July and, as the snow fell outside, asked if it might be possible for the hotel to arrange Christmas-style food and festivities that evening. - Blue Mountains Yulefest 2009 - Eat, Drink and Be Merry
Yuletide Carols
The Holly and the Ivy
Oh Tannenbaum - Oh Christmas Tree
I'm dreaming of a White Christmas
Deck the Halls with boughs of Holly
Twelve Days of Christmas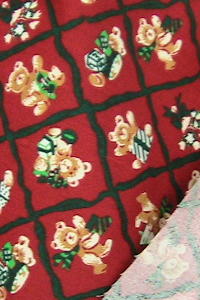 Code:
Teddy Bear (Also available in Green) Width: 150cm Price: $17.25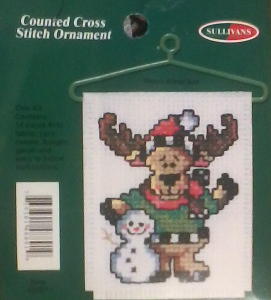 Christmas Counted Cross Stich Tree Ornament Kit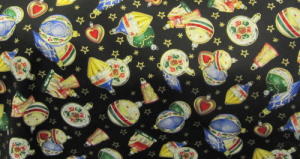 Code:
Christmas Baubles (Pattern Repeat 30cm)
100% cotton Width: 115cm Price: $18.75